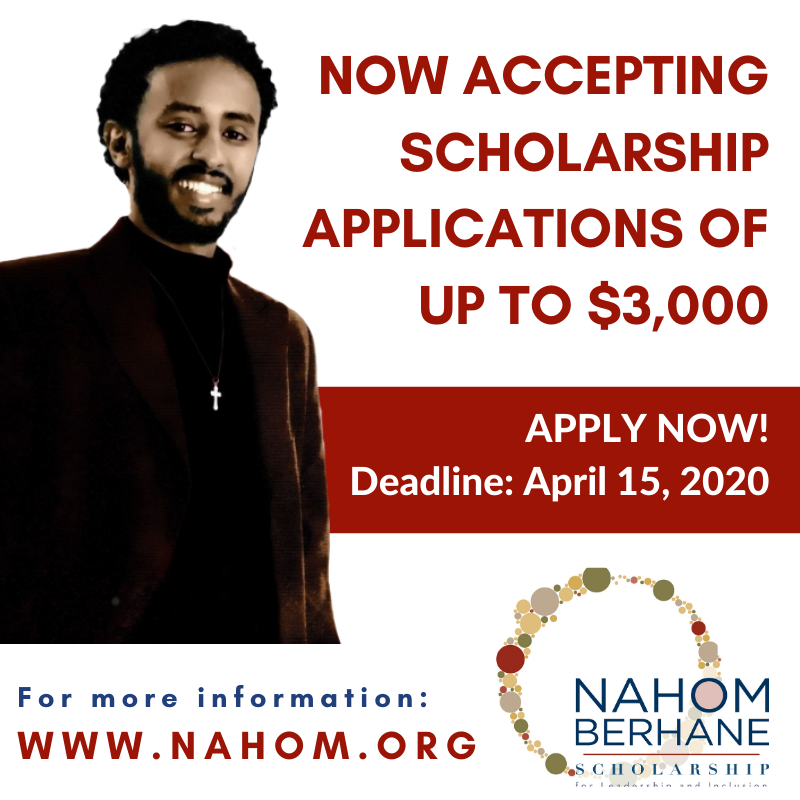 We're delighted to announce the launch of the 2020 Nahom Berhane Scholarship!
The deadline for this year's scholarship competition is April 15, 2020.
In recognition of the challenges inherent in accessing post-secondary education for many young leaders from marginalized communities, this year, the Nahom Berhane Scholarship committee is introducing the Sponsored Mentorship Model.
Youth Mentors, Community Agencies and/or Frontline Workers are invited to identify and "sponsor" youth by recommending them for consideration to receive a scholarship of up to $3000. Applications should be completed by the sponsor in collaboration with the youth.
Along with providing supports to complete the application, sponsors will need to commit to supporting the candidates in the first year of their educational journey.
From there, the review process for applications will be the same as in past years, and the successful candidate will be presented with the scholarship in June, 2020.
Scholarship criteria, application form and further information about the Nahom Berhane Scholarship for Leadership and Inclusion will be available on our website www.nahom.org in February, 2020.